7 Improvements That Increase Your Home Value
7 Improvements That Increase Your Home Value
If you are looking to maximize the return in your investment with home improvements, think about the value each type of update adds. Whether you plan to sell your home soon or are looking to enjoy living in an updated home for some time.. Apply some smart improvements that increase your home's value.
Getting the most out of your home improvements, means taking a good look at what types of repairs will be most impressive to future home buyers. Attracting competition when your home is on the market is the best way to get better offers.
While these home improvements may not increase your value dollar-for-dollar, there are improvements that add more value than others. These upgrades will not only be attention grabbers for future buyers, but they can make your experience of day to day living in your home better.

Here are 7 types of improvements that increase your home value:
1. The Big Ones… Kitchen and Bathrooms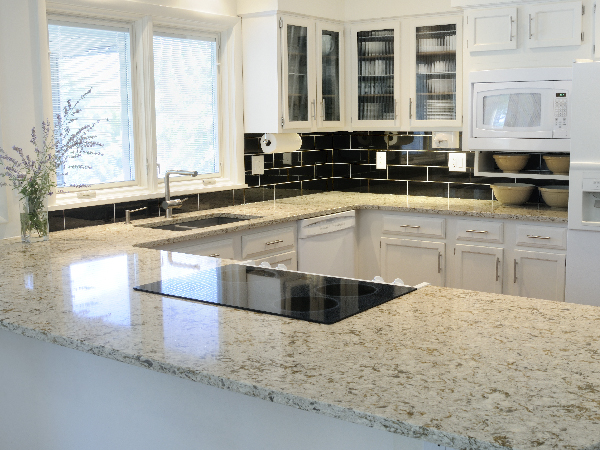 Potential home buyers often list having a nice kitchen and/or bathrooms at the top of their "must have list." The kitchen is considered the heart of many homes and making needed improvements to your kitchen is an investment worth making.
Keep durability, functionality, and style in mind when you are making upgrades. Kitchens and bathrooms should first and foremost, be functional. Having ample storage space, good lighting, durable and easy to clean surfaces, and faucets that increase the functionality of the space will add value for potential home buyers. A modern or classic/timeless choice of style will attract a more potential home buyers and offers than a quirky or fad style.
Planning a kitchen or bathroom renovation is a great "Reason to Consider a Cash-Out Refinance." Read more in this linked article.

2. Upgrading Flooring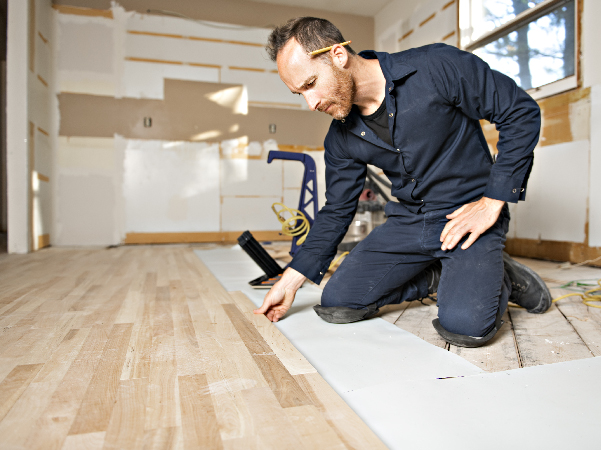 Upgrading the flooring in your home to a durable and modern hard wood or quality tile can be a great way to increase your home value. Again durability and functionality are major value adds for this upgrade.
Carpet can come with stains, allergens, and the cost of regular deep cleaning. Older types of linoleum flooring can yellow and deteriorate over time. Home buyers are willing to pay a higher price for homes that have durable flooring that is easy to maintain.

3. Focusing on Fixtures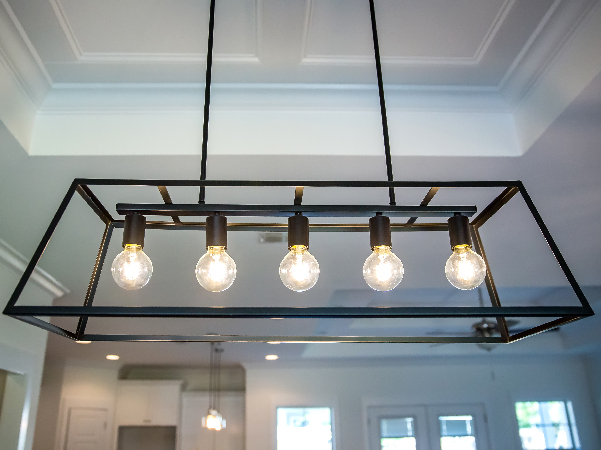 Lighting can transform a room. Changing a faucet or two can be an easy way to give a room an updated look. With a few smart and stylish new fixtures you can make updates that add value, with a smaller budget.
If you own an older home with fixtures that look dated, replacing them with new ones could be and easy improvement to make. These are the perfect improvements to make for a better day-to-day living experience in your home for you and your family too.
Consider these fixture updates to increase your home value:
Adding ceiling fans to bedrooms
Replacing dim or dated lighting with brighter and efficient lighting
Installing dimmer switches to adjust lighting
Updating the kitchen faucet to a more functional one
Changing shower heads and tub faucets to upgrade to a more spa-like experience
New blinds or window treatments
4. Feature a Home Office Space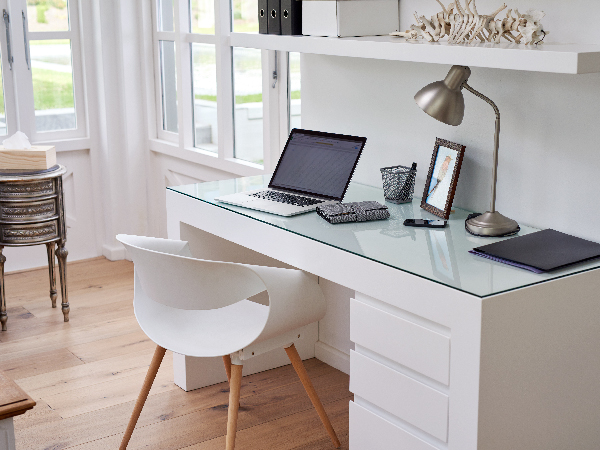 The workplace is changing, more are more companies are utilizing a remote workforce. This means that having a dedicated office space at home is more and more valuable. If you have a space in your home that could be converted to a home office, it will be well worth the time and effort.
Creating an office space in your home is an improvement that increases the value of your home. A work space that can aide productivity, reduce distractions, and is comfortable is becoming a big selling point for many new home buyers.
5. New Curb Appeal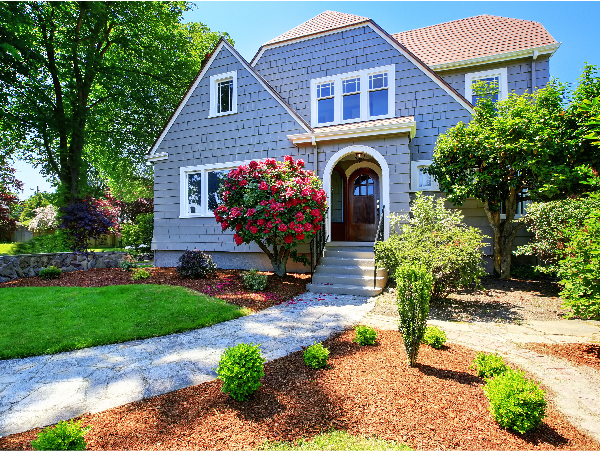 Think about refreshing the landscaping, adding a fresh coat of paint, or cleaning the walk ways to increase the value of your home. As home buyers look for a place to buy, a home with great curb appeal will attract more offers.
These simple projects may require a little sweat equity, but can draw in more potential buyers. Most home buyers begin their search for homes online. If your home has great curb appeal, your home listing will draw in more clicks, and attract more competition on the market.

6. Adding Storage and Organization Space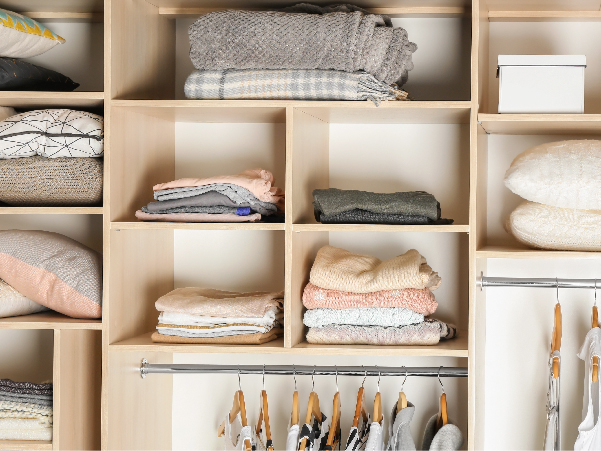 An organized home can make your experience of living there much better. With clever ways to display and store the items you use every day, built-in storage space is a great investment.
You and potential home buyers are both likely to value an organized closet and pantry. Well-planned shelving in your laundry room or thoughtful storage options in the bathrooms can add both functionality and value to your home.

7. Outdoor Entertaining Space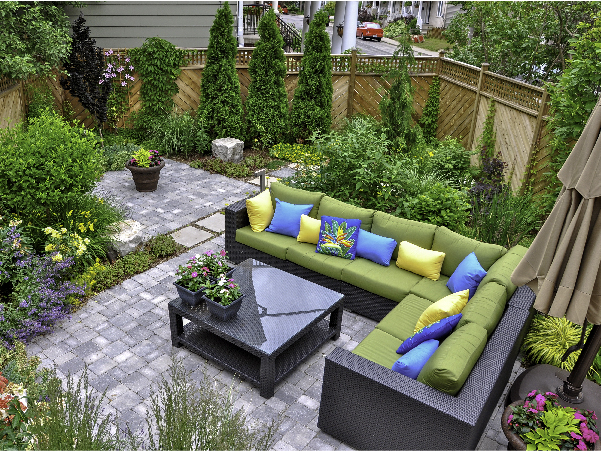 The perfect way to add charm to your home is by creating a great outdoor entertaining space. Potential home buyers who can imagine themselves and their friends enjoying time in the backyard might increase their offering price.
Consider the benefits of adding a deck, some shaded seating, or an outdoor kitchen. An outdoor space for entertaining gives you home the value of a dedicated place to connect to nature and to other people at home.
Whichever home improvement project you think is best for your home, consider the added value to your home. If you are ready to reinvest in your home with some of these of other upgrades, we can help you review your financing options.
With the recent rise in home values hitting record growth, now could be a great time to access your home equity with a cash-out refinance. Reinvesting that equity in your home with some strategic home improvements can be a great financial move. Reach out to our team to get a customized look at your options for using your home equity to make home improvements that increase your home value.