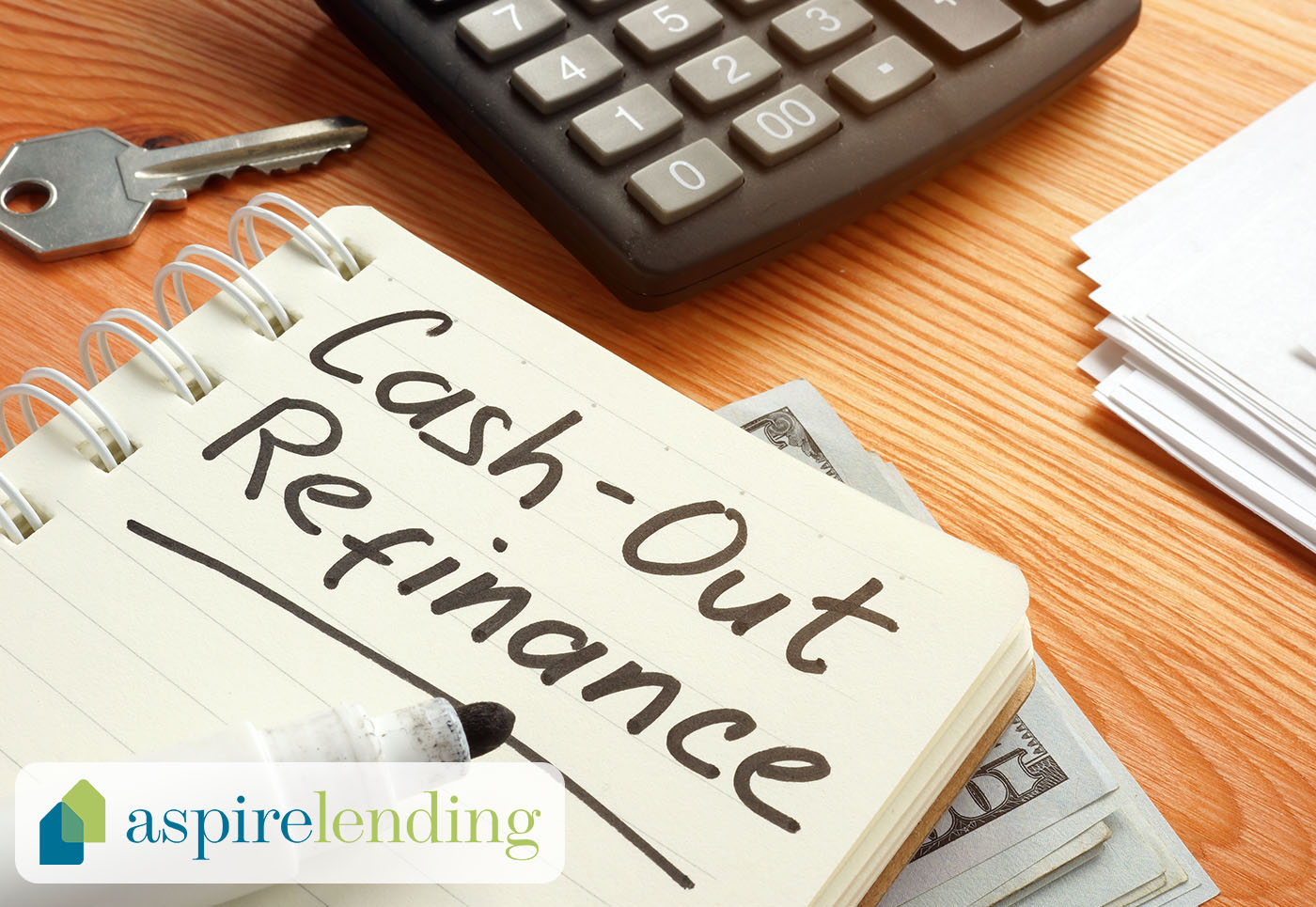 Reasons to Consider a Cash Out Refinance
Getting a "Cash Out" refinance on your mortgage is a great way to utilize the equity in your home. Your equity can be used to finance other needed expenses or investments at a lower cost to you than other types of financing.

Here are a few financial and practical reasons for getting cash out refinance to utilize your equity:
 

Wise Use of Credit

 
Lower Interest Rates

Most conventional mortgage loans have lower interest rates than other types of credit. Credit cards, personal loans, and student loans often cost your more in interest than a cash out refinance on your mortgage would.

 
Debt Consolidation

Having multiple credit cards or store accounts can put a strain on your monthly budget. Consolidating your debt with a cash out mortgage, often reduces the total amount of debt payments you are responsible for each month. Paying off higher interest debts with a cash out refinance could save you thousands and free up room in your budget.
 

 
Financing Your Goals
 
Adding Value to Your Home

Using the equity from your cash out refinance to renovate or make improvements to your home can be a smart investment. In terms of resale value, you will add value to your home by renovating and updating. Bathrooms, the kitchen, replacing doors and windows, and updating the flooring are great ways to increase the value of your home.

 
Continuing Your Education

Going back to school can a great way to invest in your career and increase your earning potential. Many people utilize a cash out refinance to pay for higher education, because the interest rates are often better on a mortgage loan than interest rates on students loans.

 
Investments

Investing in your small business, purchasing equipment, or using a cash out refinance to access capital can be the best way to increase your income or improve your business. Because small business loans are considered higher risk loans, they can often be more difficult to qualify for and come with higher interest rates.
 
 

Applying Online is Easy
 
Submitting an Application
If you have equity in your home that you would like to access with a cash out refinance, getting started is easy. Submit an inquiry online, and one of our licensed mortgage consultants will walk you through the online mortgage process.
Reviewing Your Options
At Aspire Lending we are here to be your guide in understanding your best mortgage options. Our team will help you take a look at your potential to use cash from your equity by refinancing your mortgage. We aim to help you, not sell you on a financial decision that is not the best decision for you.

Whatever your reason is for considering a cash out refinance, we are here to help you be informed. Reach out to us with your questions about your potential to utilize your home equity.
 
Aspire Lending is an equal housing lender. This is not a commitment to lend or extend credit. Programs, rates, terms and conditions are subject to change without notice. Terms and conditions apply. All rights reserved. Contact us for details. NMLS #137773, 4100 Alpha Road, Suite 300, Dallas, TX 75244.