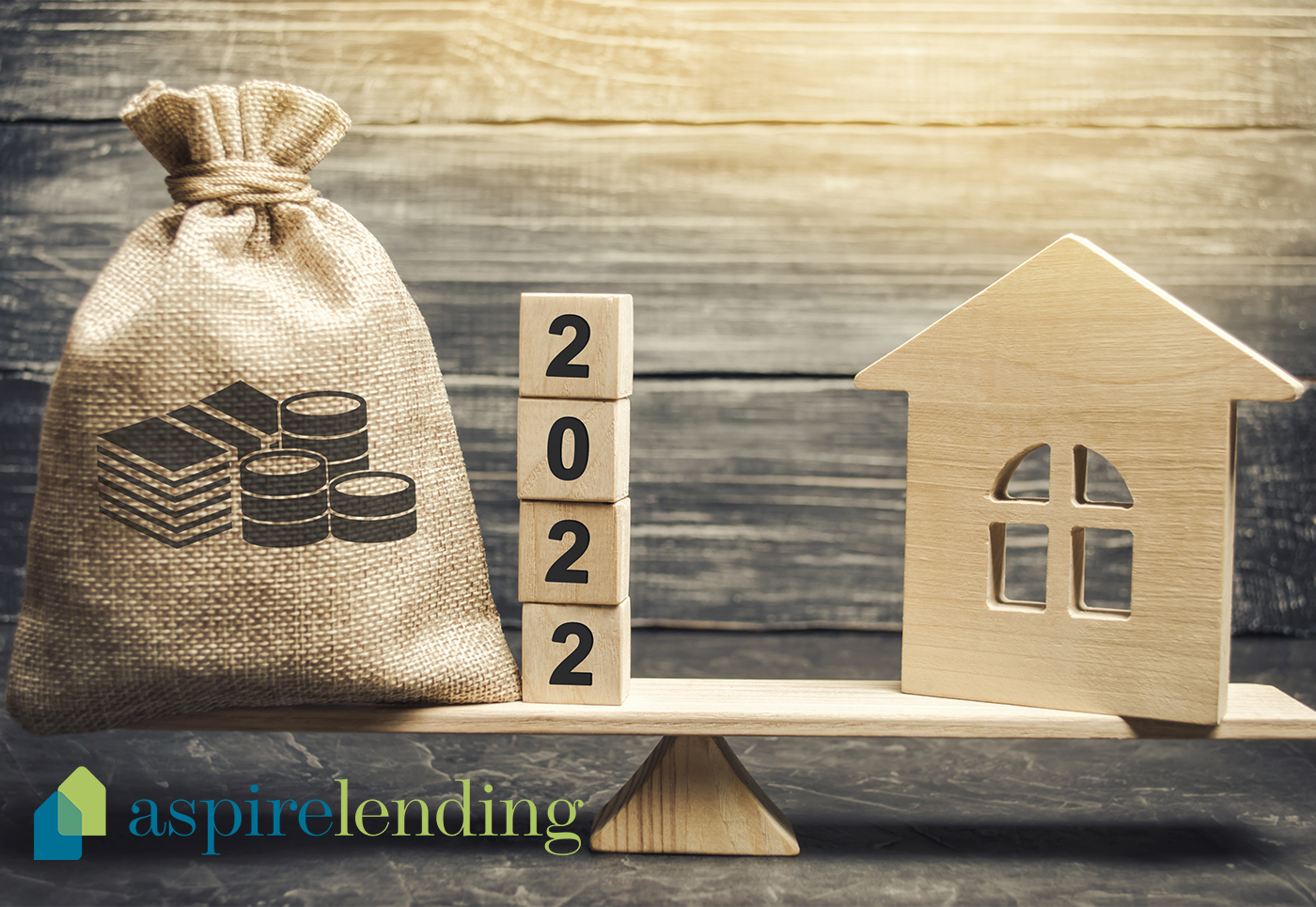 Is 2022 the year for a Cash Out Refinance?
Is 2022 the year for a Cash Out Refinance?
If you are a homeowner, it is likely that you have earned quite a bit of equity in the last year. The increasing demand for housing and low inventory has made the market highly competitive. With low interest rates still available for mortgages, a cash out refinance may be the cheapest money you can borrow.
Refinancing the mortgage on your primary residence with a "Cash Out" loan allows you access the equity in your home as cash. Many homeowners utilize their equity to pay off higher interest debt, pay for home improvements, pay for higher education or make other investments.
Let's take a look at why 2022 is looking to be a popular year for homeowners to get a cash out refinance.
Continued Competitive Housing Market
The impact of the pandemic has created a recipe for higher home values. Not only are there fewer houses than buyers, but the delays in the supply chain for building materials has slowed the availability of new homes. In 2021, we saw major growth in home values due to the competition for housing. This trend is not likely to slow down much in 2022.
Some homeowners took advantage of the market conditions by selling their homes in 2021. However many homeowners weren't willing to sell their home and get caught in the sea of competition looking for another home to buy. For the homeowners who want to keep their current home but would like to access the equity provided by the current market, a cash out refinance is a great option.
Low Interest Rates
Mortgage interest rates hit all-time lows in 2021 and have continued to however near historically low levels. Refinancing your current mortgage to a lower interest rate can save you money in interest. If you can get cash out, and refinance to a lower interest rate at the same time, 2022 may be a great time to seize the opportunity.
Although no one can say for certain whether mortgage interest rates will rise or by how much, some economists are predicting a rise in rates sometime in 2022. The current interest rates available at the time of this blog post, are still low. Interest rates change daily, and usually by small increments. It may be a good idea to apply and lock in your interest rate on your cash out refinance before the interest rate trend begins to rise.
A Good Time for Home Improvements
One of the top reasons that homeowners choose to access the equity in their home, is to reinvest it into home improvements. Increasing the value of your home with updated flooring, kitchen, and bathroom fixtures is one of the best ways to increase your property value.
The pandemic has changed the way many people use the space in their homes. If you need a permanent space to work from home or would like to make other updates, 2022 may be the right time. With a strategic use for the cash out from your mortgage refinance, you could potentially check a number of home improvement projects off your list this year.
Consolidating Debt
If the financial impact of the pandemic has taught us anything, it should be that we can't fully predict what will happen. The ripple effect of the pandemic reached most, if not all, businesses and industries in some way. This made an impact on our individual pocket books as well.
Along with saving for a rainy day, one of the best ways to maintain financial flexibility is to have room in you monthly income for discretionary funds. Which means that you should have income that is not already dedicated to bills and expenses each month. Having high interest debt payments like credit cards, student loans, and personal loans can mean that your paychecks are already spent before they even reach your bank account.
If you are ready to consolidate your higher interest debt, a cash out refinance could be a step toward a better financial future. As a homeowner in 2022 the positive equity of your investment in a home could give you the momentum you need. Refinancing higher interest debt with a lower interest cash out mortgage loan can potentially save you money on the interest you would have paid. It may also afford you more flexibility in your monthly budget by consolidating your payments into your monthly mortgage payment.
Keep in mind that if you pay off your credit card debt or personal loans, you should avoid charging up the balance of those credit lines again. Learn more about using credit responsibly in this article on "Improving your Credit Score."
Your Current Mortgage
Getting a cash out refinance deserves some consideration in respect to your current mortgage needs. Even if 2022 has provided a unique opportunity for homeowners, getting a cash out refinance should also be aligned with your goals.
You need to have equity available in order to get a cash out refinance. If you purchased your home recently, you may not have more than the 20% equity needed to qualify for a cash out mortgage loan. If you have been making on-time mortgage payments for a few years and have some equity in your home, a cash out refinance may be a good option for you.
Use our Home Equity Calculator to see an estimate of the available cash, and your potential monthly mortgage payment.
If you could benefit from cash out refinance on your mortgage, 2022 may be a great time in the current market. We are here to help you take a look at your best mortgage options. Reach out to us to speak with a licensed mortgage consultant about accessing your home equity.