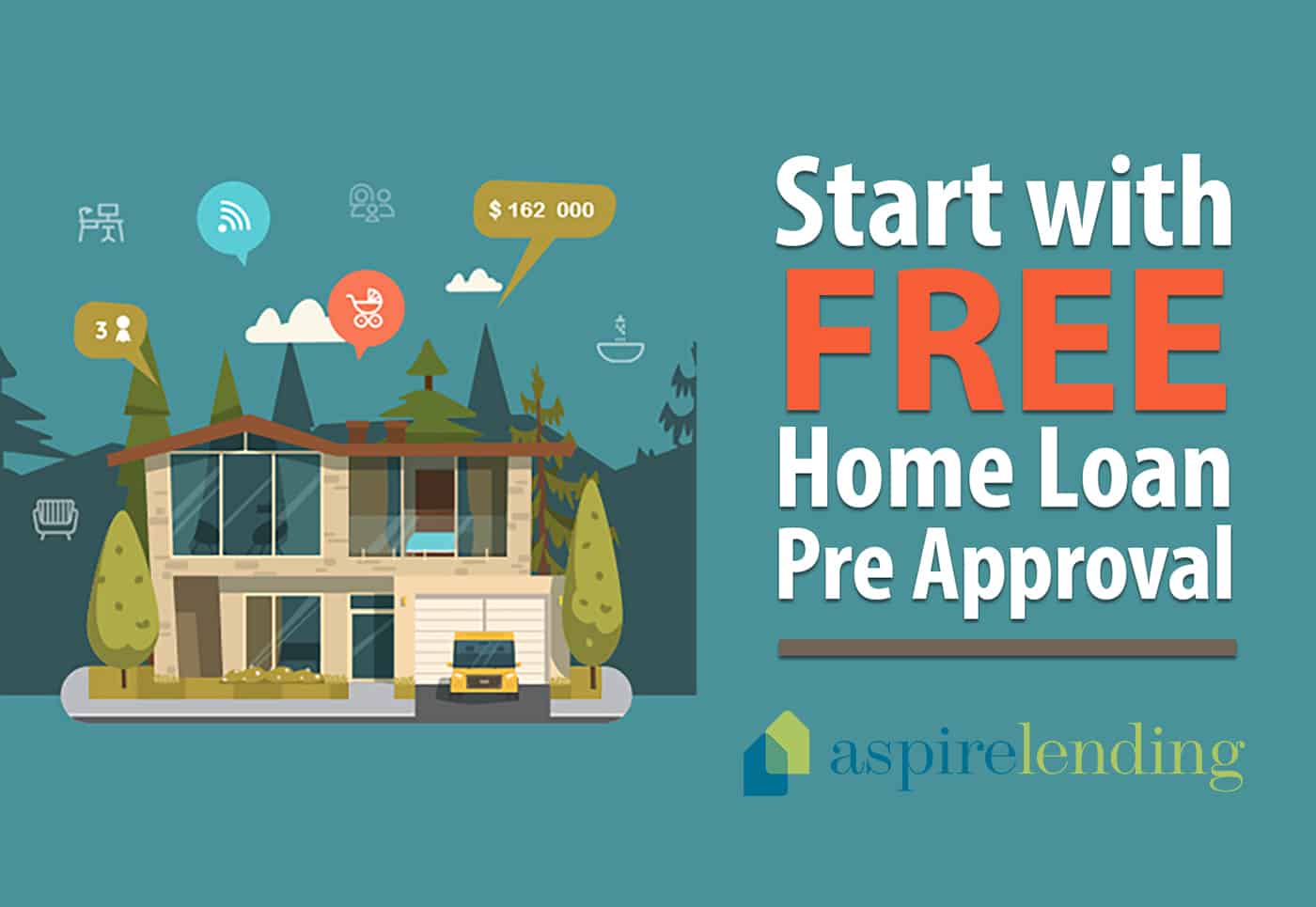 Start with FREE Home Loan Pre Approval
Looking for the best pre approval home loan? Why we believe in Free Pre Approval at Aspire Lending is simple. We want our customers to be successful in reaching their goals of buying a home. The information you receive during the pre approval process is valuable and can help you navigate the journey to home ownership.
The purpose of this article is to give you a road map to being Pre Approved for a Home Loan. The best news is that you can be pre approved in 48 hours or less. Follow these steps to begin your home buying adventure with free pre approval.
Step 1: Call or Click
We are here to help with all of your financing questions about buying a home. You can easily submit an inquiry from your mobile device or computer at AspireLending.com. Call us at 877-325-2009 to immediately connect to one of our licensed mortgage consultants to pre approved for a home loan.
Step 2: Talk About Your Goals
We want to know about your home buying goals so that we can serve you best. Buying a property in the city comes with different mortgage options than rural areas. The mortgage on a single family home is structured differently than a condo. These are just a few examples of how helpful it can be to talk about your goals at the beginning.
Step 3: Confirm Your Credit
In order to buy a home you will need to meet minimum credit requirements. Your credit should show that you use credit responsibly with a good score. Talk with an Aspire Lending mortgage consultant about your credit score and loan options.
However if your credit needs some improvement, don't worry. We can help you understand what it takes to build better credit. Improve your credit score before applying for a mortgage.
Step 4: Apply for Free Pre Approval
Your Aspire Lending mortgage consultant can take your pre approval application over the phone in just a few minutes. Our technology makes it easy to submit your documents to verify your income and assets. In fact, most of the mortgage application and process can be completed securely and quickly on your mobile technology.
Step 5: Shop for Your Dream Home
Once you are pre approved, it's time to start shopping for your dream home. We can refer you to a great Real Estate professional.
If you are thinking about buying a home, but aren't sure where to start… reach out to us with your home buying questions. We are here to help you succeed in reaching your home ownership goals.