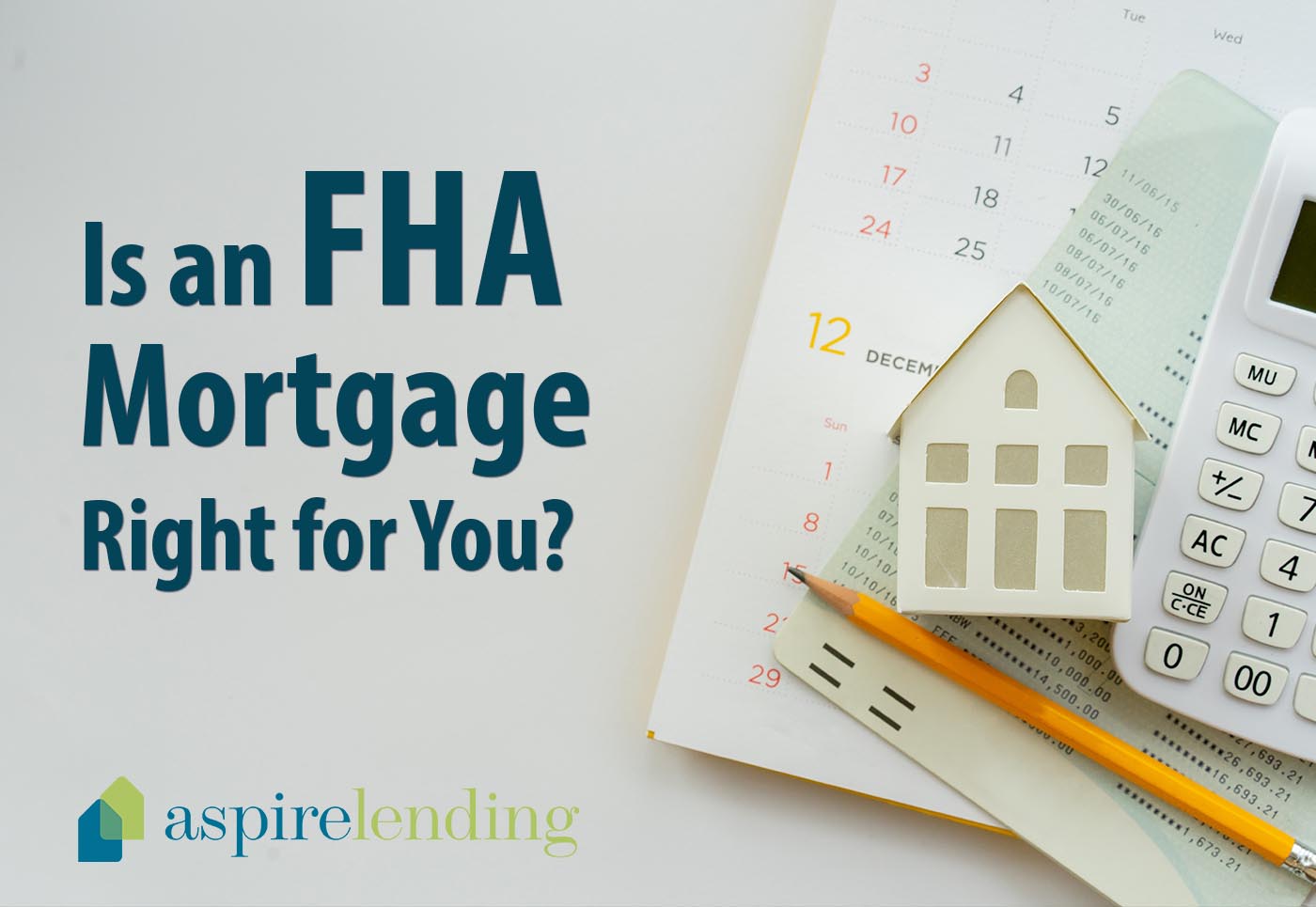 Is an FHA Mortgage Right for You?

Mortgage loans backed by the Federal Housing Administration have a unique set of benefits available to home buyers. While some guidelines make it easier to qualify for an FHA mortgage than a conventional mortgage, there are other factors that make this mortgage program unique.
Consider these key differences in deciding if an FHA Mortgage is right for you:
Lower Down Payment Option
One of the most attractive qualities of an FHA mortgage is the 3.5% down payment option. This helps first time home buyers utilize their savings for more than just the initial down payment. Instead of putting most of your savings into the down payment, you can utilize that cash for purchasing appliances or furniture, or having the home deep cleaned before moving in.
Lower Credit Score Requirement
FHA loans traditionally offer more a flexible credit score requirement than conventional loans. The lower minimum* credit score required to qualify for an FHA loan, opens the door to more home buyers.
*COVID-19 Update: During the financial environment in the global pandemic credit score minimums have been raised from 580 to a 620 FICO on FHA loans.
Higher DTI Ratio Allowance
If you do have a higher credit score, an FHA mortgage could still be a good choice for you when compared to a conventional mortgage loan. The FHA allows for a DTI** Ratio of up to 55% if you have excellent credit, when most conventional mortgages cap the DTI at 43%. This allows you more flexibility in your home buying budget.
**A debt to income (DTI) ratio is the percentage of your monthly income that is required to be paid to existing debts. Monthly obligations like credit card payments, home/auto insurance premiums, car payments, personal loans, student loans, or alimony/child support are all considered in your DTI calculation.

FHA Appraisal
Getting an appraisal for a property that will be insured by the FHA, requires a few more safety standards than conventional loans allow. These more strict guidelines for an FHA appraisal can mean a slightly higher cost for the appraisal, but also a more detailed appraisal report.
Mortgage Insurance
Mortgage insurance protects both you and the mortgage servicer in the event that you are unable to make your mortgage payment. MIP or the mortgage insurance premium is calculated as a part of your monthly mortgage payment. Mortgage insurance is required for the life of an FHA loan with a down payment under 10%
While some people may believe that this is a negative aspect of an FHA loan, the monthly cost of mortgage insurance can be significantly lower with an FHA mortgage than a conventional loan requiring mortgage insurance.

FHA Streamline Refinance
If your initial mortgage was an FHA loan, you can refinance with an FHA streamline refinance. This makes refinancing to a lower interest rate or better payment easier. The streamline process requires less documentation than a conventional refinance.
The best way to decide if an FHA mortgage is right for is to talk with a licensed mortgage consultant about your home ownership goals. They can help you weigh the benefits of differing loan programs. Helping you understand your best mortgage options is what we are here to do. Reach out to us when you are ready to add a mortgage expert to your home buying team.